What makes the Honeycrisp apple so delicious? Is it the crisp yet juicy crunch? The delicate skin? The perfectly sweet flavor? The answer to all of these questions is yes. The Honeycrisp apple has graced the produce section of almost every grocery store in the country and is loved by many. But this didn't happen overnight. The history of this adored apple is quite an interesting one.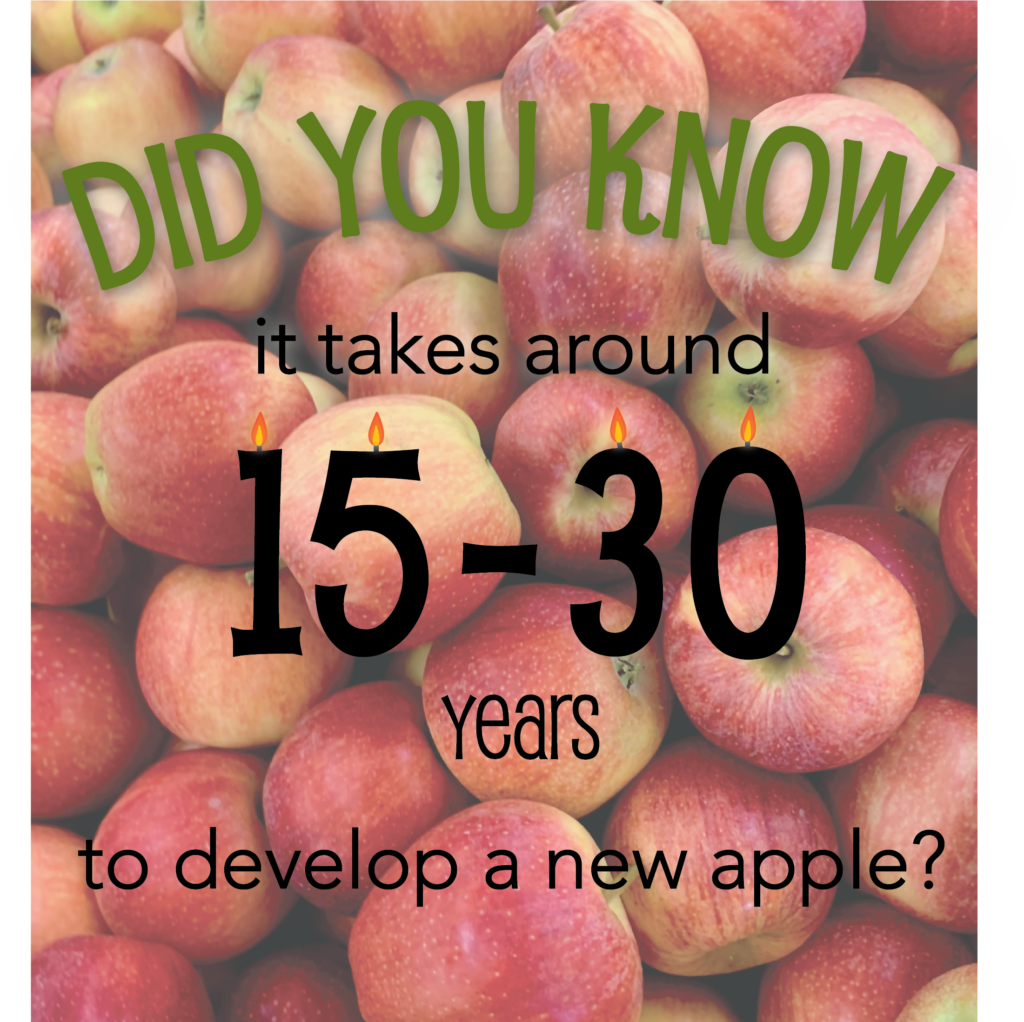 The University of Minnesota's Agricultural Experiment Station is one of the country's leading developers for plant breeding. In 1960, scientists began experimenting with different parent combinations. There was not much success in the beginning.
Fast forward to 1977, where the experiments seemed to hit a dead end. The original product was rejected, and the developers moved onto new projects. But in 1979, David Bedford joined the U of M team and rediscovered the previously discarded formulation. By 1983, those little trees that were almost given up on proved their worth.
Apple development requires a lot of trial and error. Many alterations needed to be made before getting to the apple that we know and love. After 30 years of cultivation, the Honeycrisp apple was finally introduced to the world. We're sure glad it all worked out in the end!
With a history like that, it's no wonder why we take great care of each tree and apple that comes out of Snake River Orchard.
Sources:
https://www.vox.com/culture/2016/10/6/13078268/honeycrisp-apple-explainer-club-apples
orangepippin.com
mnhardy.umn.edu/varieties/fruit/apples/honeycrisp
https://www.mcall.com/business/mc-biz-honeycrisp-apple-cost-20181112-story.html